Clinical Affairs Division
Upcoming Events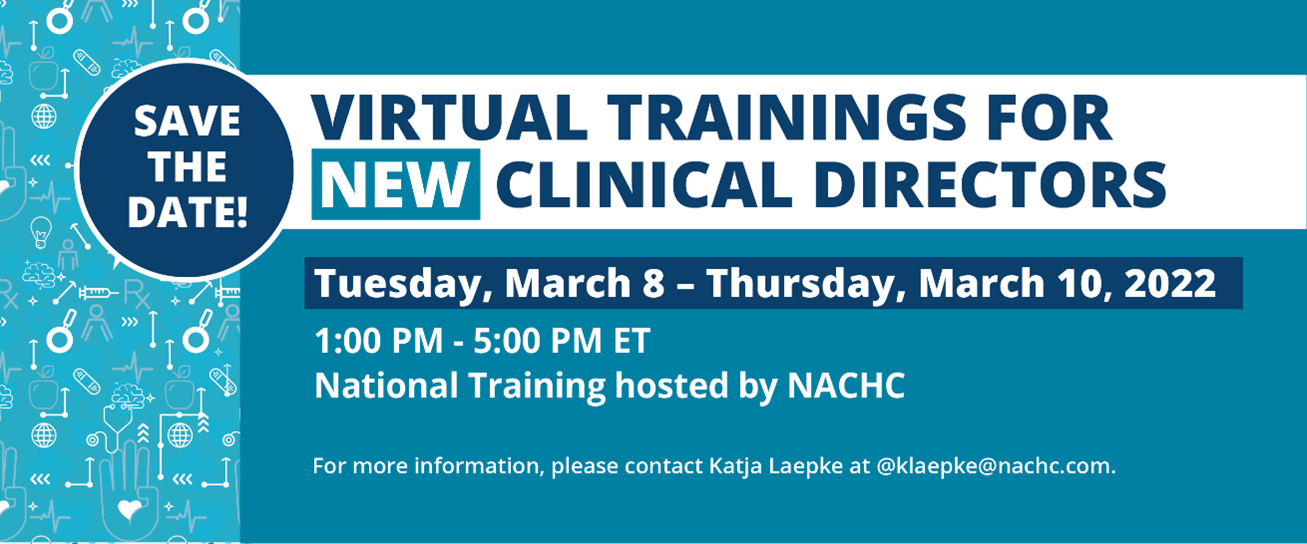 Virtual Training for New Clinical Directors
This training provides the core knowledge and addresses the core competencies that all health center Clinical Directors need to function as effective managers, leaders, and advocates for their health centers and communities. The comprehensive course package includes interactive learning, small group case study discussions, peer networking, follow-up resources, and a coaching program.
Attendees may receive up to 11.5 elective CMECs from the American Academy of Family Physicians (AAFP) or CDECs from the National Network for Oral Health Access (NNOHA). Register here.

Million Hearts® Learning Lab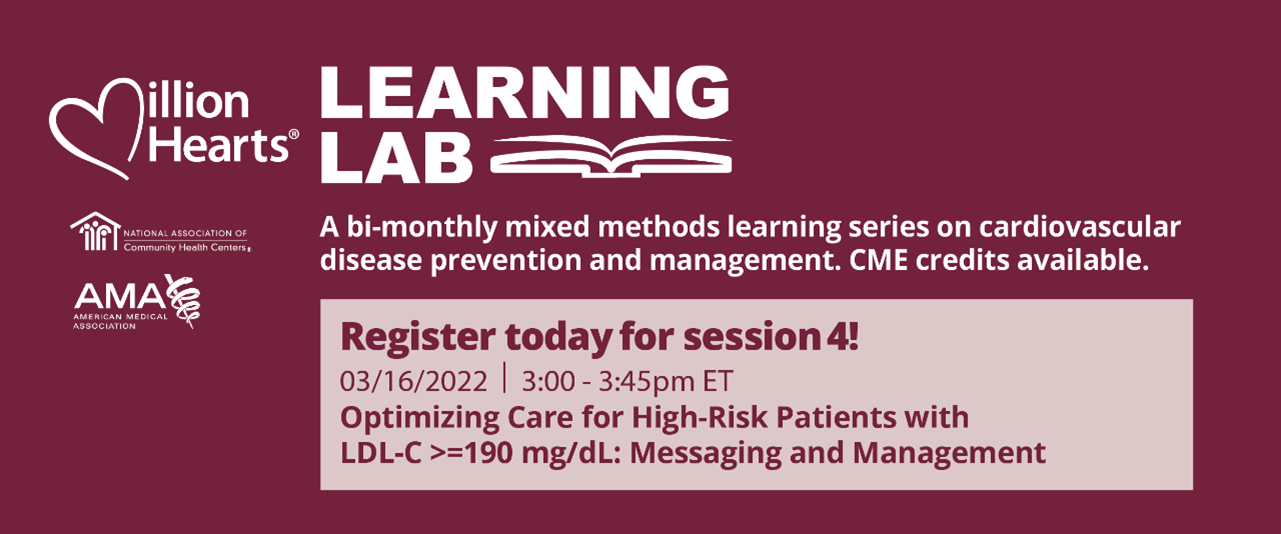 Register for the Million Hearts® Learning Lab – a bi-monthly learning series focused on cardiovascular disease prevention and management. Join the next session on March 16th from 3 p.m. ET.
Resources
COVID-19 Communications Toolkit
Use our updated COVID-19 communications toolkit to encourage your community to stay safe and #StoptheSpread.
The free kit provides communication tools for:
· Booster Doses
· Vaccines for Children 5 and older
· Flu Shots x COVID Vaccines
· COVID Vaccines x Pregnancy
· Safety for the Unvaccinated
· Stopping Misinformation
Download it today.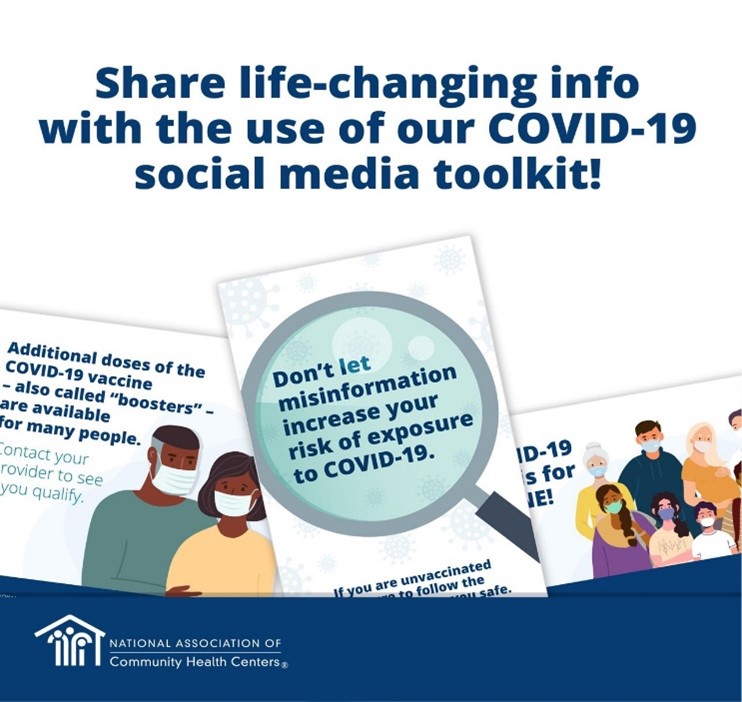 Care Teams Digest
If you're interested in joining the discussion on emotional health and healing in the workplace, view our most recent newsletter, Care Teams Digest, and subscribe.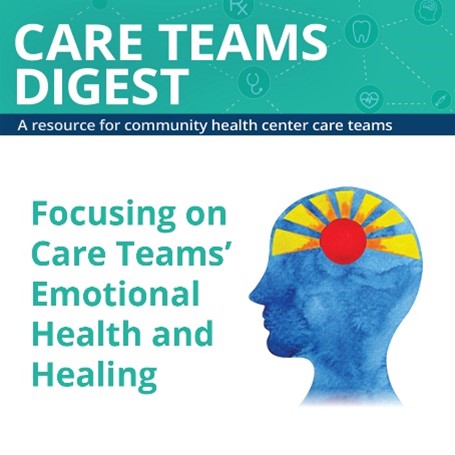 Clinical Division Office Hour
Tuesday, February 15, 12:00 pm ET - 12:30 pm ET

Want to hear about upcoming ways you can be involved in NACHC clinical projects?
Interested in learning about NACHC care team resources?
Bring your questions during this Office Hour with staff from NACHC's Clinical Affairs Division.
Join Zoom Meeting:
https://nachc.zoom.us/j/96934655978?pwd=V1B6VG04dkxWRVdZTWxBYkMwOHIvUT09
Meeting ID: 969 3465 5978
Passcode: Policy22!

Quality Center Office Hour
Tuesday, February 15, 11:15 am ET - 11:45 am ET

- Learn more about opportunities to support systems change at your health center, PCA, or HCCN
- Hear about Elevate, the national learning collaborative based upon the Value Transformation Framework curriculum
- Ask questions about any of the Quality Center's other initiatives
Join Zoom Meeting:
https://nachc.zoom.us/meeting/register/tJUkcOCsqTksGtScM6NJqkdwGTSYjaUWKoJg