Welcome to the 2022 P&I Virtual Forum!
During this virtual forum, we come together to set priorities for the year and move forward a strategic course of action to ensure continued progress for the nation's community health centers. We learn what we must do at both national and state levels to better position ourselves for the challenges and opportunities ahead within the community health center movement, and discuss various health policies that support our role and contributions to the nation's health delivery system.
---
We recommend you take some time to navigate this event portal before you join us in order to get the most value out of your experience and review our Virtual Event FAQs.

---
Conference Schedule

Board Member Boot Camp: Sunday, February 13, 11:00 am ET - 4:45 pm ET (separate registration required)

Main Conference
Monday, February 14, 2:00 pm ET - 5:30 pm ET
Tuesday, February 15, 9:00 am ET - 4:45 pm ET
Wednesday, February 16 10:00 am ET - 5:00 pm ET

PCA/HCCN General Session: Monday, February 14, 10:00 am ET - 12:30 pm ET (by invitation only)
---
Opening General Session Remarks
Monday, February 14 3:30 pm ET - 5:30 pm ET

Featuring: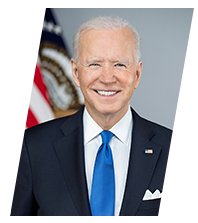 Joseph R. Biden, Jr.
President of the United States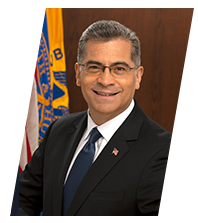 Xavier Becerra
Secretary
U.S. Department of Health and Human Services

Opening General Session Keynote:
The Political Landscape According to Michael Steele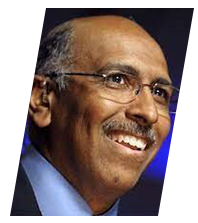 Michael Steele, JD
President and CEO,
The Steele Group

Opening General Session Panel Discussion
Jeffrey Caballero, Executive Director, Association of Asian Pacific Community Health Organizations
Derrick Johnson, President & CEO, NAACP
Eric Rodriguez, Senior Vice President for Policy & Advocacy, UnidosUS
Valerie Nurr'araaluk Davidson, President & CEO, Alaska Native Tribal Health Consortium



Be Ready to Head to the Hill: Policy and Advocacy Prep Session
Tuesday, February 15, 12:30 pm ET - 2:30 pm ET

Featuring: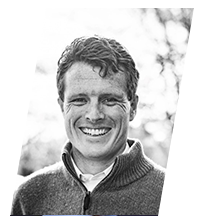 Joseph Kennedy, III
Former U.S. Representative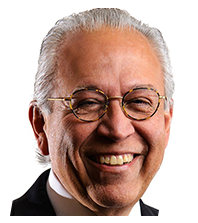 Henry Bonilla
Partner and Former U.S. Representative
The Normandy Group, LLC
Closing General Session
Wednesday February 16, 3:00 pm ET - 5:00 pm ET

Featuring: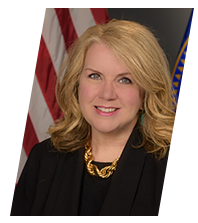 Carole Johnson
Administrator
Health Care
Health Resources and Services Administration
U.S. Department of Health and Human Services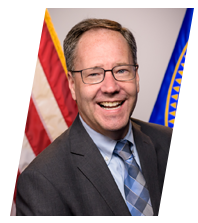 James Macrae, MA, MPP
Associate Administrator, Bureau of Primary
Health Care
Health Resources and Services Administration
U.S. Department of Health and Human Services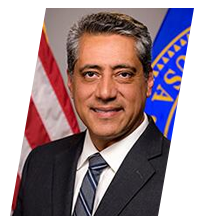 Luis Padilla, MD, FAAFP
Associate Administrator for
Health Workforce
Director, National Health Service Corps Health Resources and Services Administration
U.S. Department of Health and Human Services

---
Sponsor Directory
The Sponsor Directory features companies and organizations that provide solutions to the issues facing health center operations. The Sponsor Directory will be available only during the Conference. You will be able to attend Zoom sessions, have 1:1 appointments, download white papers, and more. Be sure to thank our Sponsors for their support!
---
Launching a Session
Each session opens 15 minutes prior to the start time. To access your live streamed session(s) click the "Live Sessions" tab and select the desired session.
Accessing and Downloading Handouts
To access all currently available conference materials, click the "Handouts" tab. Check back frequently for updated materials.

Building Your Itinerary
Before you attend, we encourage you to visit the "My Itinerary" tab to add sessions to your personalized itinerary. During the event, navigate to the "My Itinerary" tab for easy access to your pre-selected sessions with the ability to launch a session.
Online Evaluations
To access the speaker evaluations, click the "Evaluations" tab. You are encouraged to complete the evaluation for each session you attend.

---
NACHC Conference Code of Conduct
All attendees, speakers, sponsors, and volunteers at our conference are required to agree with the following code of conduct. NACHC will enforce this code throughout the event. We expect cooperation from all participants to help ensure a safe environment for everybody. Our conference is dedicated to providing a harassment-free experience for everyone, regardless of gender, gender identity and expression, age, sexual orientation, disability, physical appearance, body size, race, ethnicity, or religion. We do not tolerate harassment of conference participants in any form. This also includes inappropriate physical contact and unwelcome sexual attention. Sexual language and imagery is not appropriate for any conference venue, including talks, workshops, parties, Twitter and other online media. Participants asked to stop any harassing behavior are expected to comply immediately. Conference participants violating these rules may be sanctioned or expelled from the conference without a refund at the discretion of NACHC. If you are being harassed, notice that someone else is being harassed, or have any other concerns, please contact a member of the conference staff immediately. NACHC is a nonpartisan and noncommercial organization. Conference speaker presentations may not necessarily reflect the views of NACHC and the presence of vendors, exhibitors and sponsors does not constitute endorsement of their respective products or services.