Welcome to the 2020 FOM/IT Virtual Conference!

The 2020 Finance, Operations Management, Information Technology (FOM/IT) is an all-virtual convening of health center staff and senior leaders, industry experts, and thought partners committed to sharing ideas and solutions that have emerged in the context of COVID-19. The conference will showcase practical tools, cutting edge strategies, and technology to address financial and operational challenges of today and the future. The conference will highlight high-performing health centers that are innovating and boldly re-defining what community health looks like in action and practice.  
This year's virtual conference will consist of 21 dynamic educational sessions in three tracks: 1) Finance; 2) Operations; and 3) Health Information Technology.

---
We recommend you take some time to navigate this event portal before you join us in order to get the most value out of your experience and review our Virtual Event FAQs.

---
Conference Dates
Tuesday, October 20, 10:00 am - 4:30 pm ET
Wednesday, October 21, 10:00 am - 4:30 pm ET

---
Tuesday, October 20
General Session
11:00 am - 12:30 pm ET

Keynote Presentation: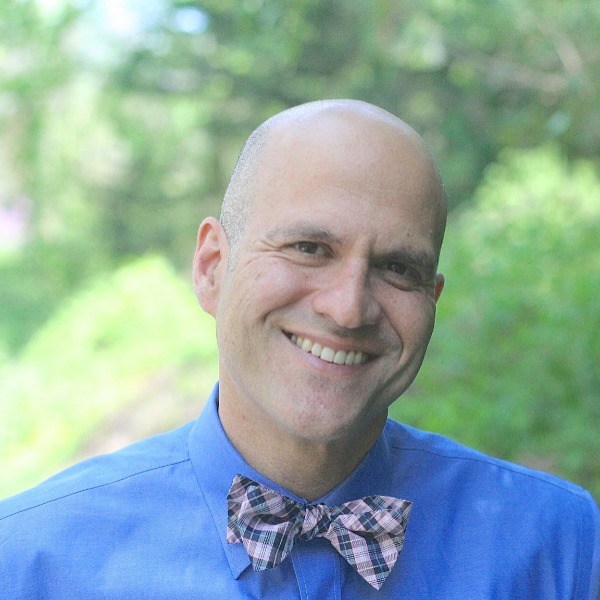 Farzed Mostashari, MD
Founder & CEO
Aledade Inc.
---
EXPO
Visit with Exhibitors in their virtual booths! You can chat with exhibitors; have a1:1 Zoom appointments; download PDF's, see demonstrations, and more!

The EXPO is open from October 19 - October 23, 2020.

During the two days of the virtual conference, the live features of the Expo are:
Tuesday, October 20 from 12:30 pm - 1:30 pm ET and 2:30 pm - 3:30 pm ET
Wednesday, October 21 from 11:00 am - 12:00 pm ET, 1:00 pm - 2:00 pm ET and 3:00 pm - 3:30 pm ET
The EXPO will also be open for 1:1 appointments and Zoom chats via the Virtual Showcase:
 Thursday, October 22 from 9:00 am-5:00 pm ET
NACHCopoly is virtual this year!
This is a friendly competitive game that encourages attendees to engage with our sponsors and exhibitors all while earning badges and points for each achievement reached. The more you do, the more points and badges you receive! Visit the "NACHCopoly" tab for additional information.
---
Launching a Session
Each session opens 15 minutes prior to the start time. To access your live streamed session(s) click the "Live Sessions" tab and select the desired session.
Accessing and Downloading Handouts
To access all currently available conference materials, click the "Handouts" tab. Check back frequently for updated materials.

Building Your Itinerary
Before you attend, we encourage you to visit the "My Itinerary" tab to add sessions to your personalized itinerary. During the event, navigate to the "My Itinerary" tab for easy access to your pre-selected sessions with the ability to launch a session.
Online Evaluations and CE Certificates
To access the speaker evaluations and your official CE Certificates, click the "Evaluations & Certificates" tab. You will be required to access the evaluations for the sessions you attend with the option to take the session evaluation(s) and submit or to skip the evaluation(s). Attendees pursuing continuing education credits must attend the live broadcast to receive credit per the rules and regulations of our accreditation partners.

---
NACHC Conference Code of Conduct
All attendees, speakers, sponsors, and volunteers at our conference are required to agree with the following code of conduct. NACHC will enforce this code throughout the event. We expect cooperation from all participants to help ensure a safe environment for everybody. Our conference is dedicated to providing a harassment-free experience for everyone, regardless of gender, gender identity and expression, age, sexual orientation, disability, physical appearance, body size, race, ethnicity, or religion. We do not tolerate harassment of conference participants in any form. This also includes inappropriate physical contact and unwelcome sexual attention. Sexual language and imagery is not appropriate for any conference venue, including talks, workshops, parties, Twitter and other online media. Participants asked to stop any harassing behavior are expected to comply immediately. Conference participants violating these rules may be sanctioned or expelled from the conference without a refund at the discretion of NACHC. If you are being harassed, notice that someone else is being harassed, or have any other concerns, please contact a member of the conference staff immediately. NACHC is a nonpartisan and noncommercial organization. Conference speaker presentations may not necessarily reflect the views of NACHC and the presence of vendors, exhibitors and sponsors does not constitute endorsement of their respective products or services.